Members From Around the World Achieve Certification with PSNI Global Alliance
The PSNI Global Alliance exclusive Global Deployment Certification Program has now surpassed 100 certified individuals spanning across over 60 member companies worldwide.
To achieve PSNI Global Deployment Certification, PSNI Global Alliance member integrators must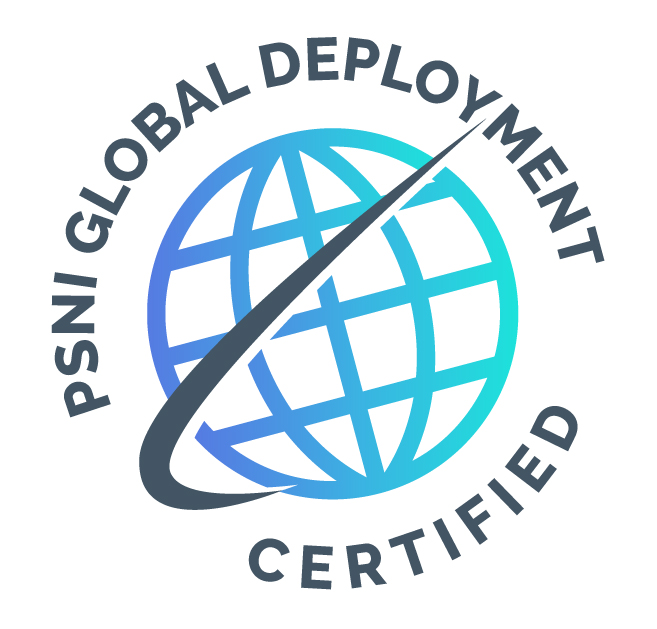 demonstrate a mastery of global audiovisual deployment practices and network resources as outlined in the PSNI-exclusive Global Deployment and Services Handbooks. This program encourages members to assess and improve their skill knowledge and understanding of multi-destination project and support needs, including how to understand and address common issues that characteristically come with multi-site, multi-country deployment and service.
"The PSNI Global Alliance network shares a common vision to provide global reach, and local solutions for our customers around the world," said Chris Miller, Executive Director of PSNI Global Alliance. "Certification proves that the individual, as well as their organization, meets and exceeds this vision by demonstrating their expertise to deliver a standardized approach to global solutions."
As PSNI network integrators continue to enroll in the certification program, a newly formed PSNI Global Deployment Service and Oversight Committee will further asses the compliance of members and projects focusing on response time, information accuracy, and customer expectations.
For more information on PSNI Global Alliance, the certification process or membership, please visit our website at www.psni.org.